From spooky movies to trick-or-treating, Halloween is marked by creativity and haunts alike. And what better way to spark that creativity than to wear a costume?
No matter how old you may be or what your Halloween plans are, dressing up can be a fun, scary and even hilarious way to enjoy the night. Lucky for you, we've rounded up some of the best Halloween costumes you can expect to see this year!
Olivia Rodrigo
Olivia Rodrigo, the "Good For You" singer, made it big in 2021 with her breakthrough album, Sour. And the album's cover, as pictured above, makes a seriously good Halloween costume. Plus, what's easier than sticking a bunch of stickers on your face? It's the perfect costume if you're short on time but want to look like you paid attention to pop culture this past year.
Simon and Daphne from Bridgerton
Ah, to be a Bridgerton royal. Not only did this Netflix series become excessively popular recently, but it also makes for the perfect costume. Better yet, if you have a partner, you can dress as Simon and Daphne together.
Dr. Anthony Fauci
Halloween is a time when many people tend to dress up as prominent public figures from the past year, like this doctor. Before the pandemic, not many people had heard of Dr. Anthony Fauci, but now, we all know who he is. Even Brad Pitt dressed up as Dr. Fauci for an SNL sketch.
Billie Eilish Winning Five Grammys
Remember that time Billie Eilish won not one, not two, but FIVE Grammys? We sure do, which is why we're certain you'll spot green-laced hair and Grammy trophies this Halloween.
(Free) Britney Spears
The past year has been quite a ride for pop princess Britney Spears. If you know the meaning behind "Free Britney," then you're likely up-to-date with her conservatorship drama. With all the Free Britney headlines and all her Instagram posts flooding our feeds this past year, it's almost certain people will dress up as her this Halloween.
Bernie Sanders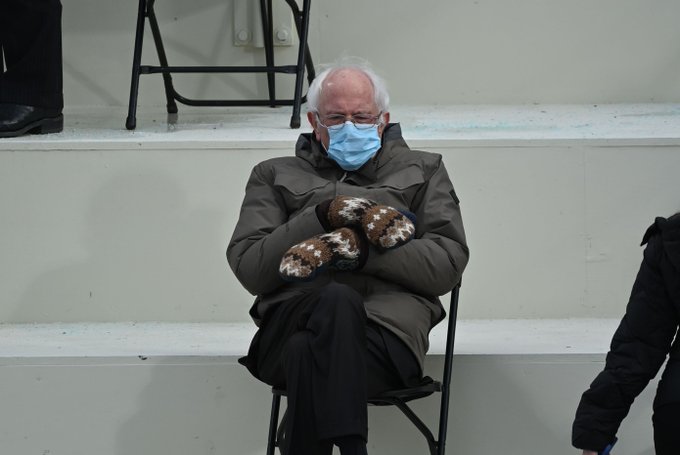 During Joe Biden's frigidly cold inauguration ceremony, Bernie Sanders' outfit became viral, inspiring memes across the internet. There's a high chance you'll see someone decked out as Bernie in a mask and those can't-miss mittens, especially if Halloween night is cold where you live.
Cruella
Looking for a spookier female costume this Halloween? Cruella de Vill might be your best option. Disney's 2021 follow-up on the classic animated film series, 101 Dalmatians proved to be both scary and telling of the movie's top villain. For the costume, you can purchased a black and white wig and finish off with a red gown and bright red lipstick. We promise, all the Dalmatians (and kids) you see will run!
Wanda from WandaVision
Marvel's WandaVision was one of the most successful sitcoms of 2021, namely due to Elizabeth Olsen's role as Wanda. If you're into superheroes, this costume's for you. All you need is a red dress, red gloves, a red cape and of course, Wanda's crown.
Harley Quinn from Birds of Prey
A DC Comics hit, Birds of Pry follows the well-known character, Harley Quinn, played by Margot Robbie. For DC fans, this is perhaps the best Halloween costume idea. All you need is some high ponytails, a catching outfit and a fierce look to make it an unforgettable outfit.
Ted Lasso
Hired as a new (and quite clueless) head coach of an English football team (soccer in the U.S.), Ted Lasso entertained us with his classic American positivity and gullible attitude. Ted Lasso is a hilarious costume choice this Halloween, especially if you're a football (or soccer) fan!
An Animal Crossing Character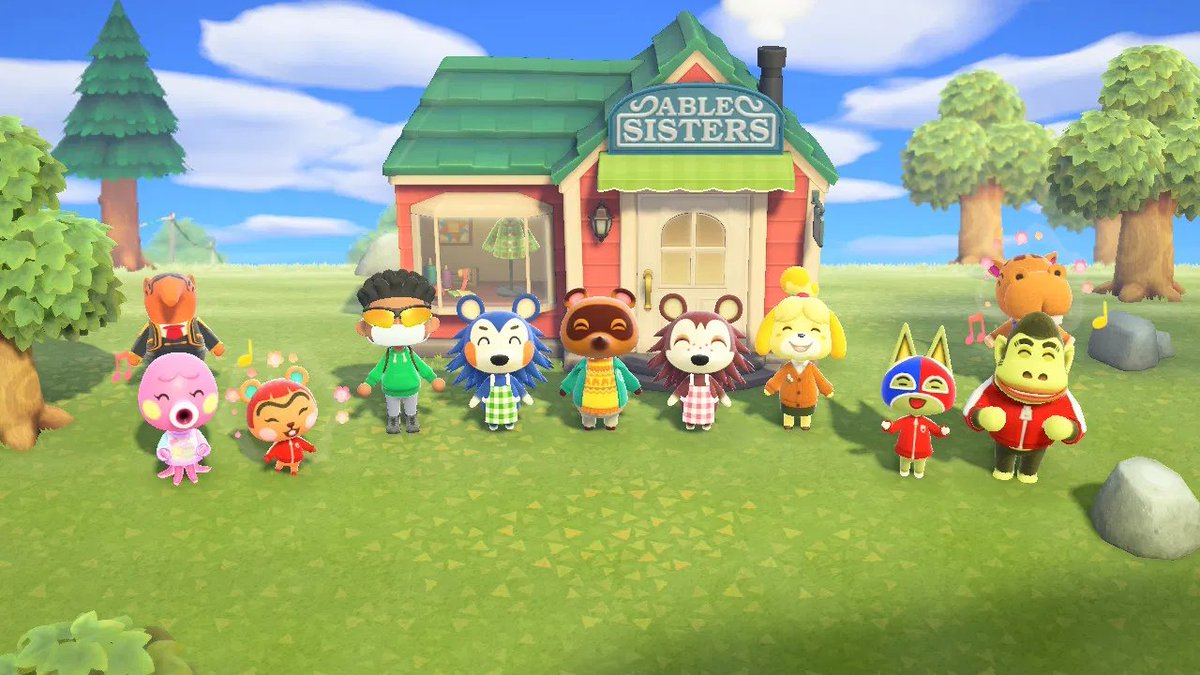 Yet another thing that came out of 2020 was Animal Crossing: New Horizons, a video game Millenials and Gen-Zers had been anticipating for quite some time. The best part about an Animal Crossing costume? It's creative, simple and positive. So, if you're interested in a happy outfit this Hollow's Eve, you might as well choose an Animal Crossing character to dress up as!
An Outer Banks Pogue or Kook
Are you a Pogue or a Kook? If you know what we're talking about, then you were definitely obsessed with Outer Banks, a fast-paced, mystery-drama series that rose to fame on Netflix. Dressing up as the "OBX" cast is best for groups, and the best part is they are fairly easy to dress up as!
Joe Exotic from Tiger King
How could you not recognize this character from Tiger King? Best known as Joe Exotic, this tiger-obsessed dude is bound to be the subject of Halloween costumes this year and for good reason. The Netflix series not only entertained users but also sparked controversy in the animal rights community. If you plan to dress up as Joe Exotic, you best be sure to get some tiger-print clothes and perfect that mustache!
Anne of Green Gables
This one's for anyone who loves classic literature or who happens to have long, red hair! In 2020, lots of people binged the Netflix show, Anne with an E, which was adapted from the novel, Anne of Green Gables. Be sure to be on the lookout this year for kids dressing up as Anne!
Cassie from Promising Young Woman
It's hard to top Promising Young Woman's Cassie (Carrey Mulligan) when it comes to strong female film leads of 2020. With the multi-colored wig and a nurse outfit, you, too, can bring to life the dark comedy's feminism (and spookiness) while you carve pumpkins or go to a party.
Carole Baskin from Tiger King
Carole Baskin was the other spearhead on Tiger King, best known for her so-called "crazy" and illegal treatment of and obsession with tigers. The best way to mock her look? Wear a long, blonde wig, an animal-print shirt and a 70s-inspired floral crown. You'll definitely be the talk of the night dressed as her!
Toilet Paper
For this costume idea, we're looking back on the time Katy Perry dressed up as a roll of toilet paper for one of the first at-home American Idol episodes. If you don't have access to a perfectly crafted TP roll like she's wearing, (which, who does?) then you can take some cardboard boxes to create your own.
Hand Sanitizer
Going along with Katy Perry's ideas, another potential costume this year is hand sanitizer. We're all so used to washing our hands and sanitizing our hands as frequently as possible, it'd be no surprise if someone dressed up as this germ-fighting bottle!
Princess Diana and Prince Charles
When season 4 of The Crown came out, fans couldn't help but binge the new season, especially since it featured Princess Diana's story. Couples who enjoy history might want to consider being Princess Diana and Prince Charles. Or, if you'd prefer, Margaret Thatcher's always another option!
Anyone from Hamilton
Who hasn't seen Hamilton, or at the very least, heard of this musical? If you're into historical figures (i.e. Alexander Hamilton) or musicals, then this is the costume for you.
An Olympian
The world waited in anticipation of the 2020 Summer Olympics to finally begin, and they did in 2021. Suni Lee, pictured above, was just one of the several Olympians who made history at the 2020 games. Dressing up as an Olympic athlete could go for any age, but especially aspiring athletes.
The Navarro Cheer Squad
With just one season, Netflix's Cheer hooked the world with the inspiring story of one of the U.S.'s greatest cheer teams around: the Navarro College Bulldogs Cheer Team. If you were a cheerleader in high school or college, or you simply have a big group of friends you plan to hang out with this Halloween, why not dress up as the Navarro team? Even better if you can pull off a full-blown cheer routine!
Connell and Marianne from Normal People
Sally Rooney's TV adaptation of Hulu's Normal People swooned us all, that's for sure. Any young couple looking for a creative, yet fairly simple costume should look no further! Just be sure you both practice your Irish accents before Halloween night.
A Character from Space Jam: A New Legacy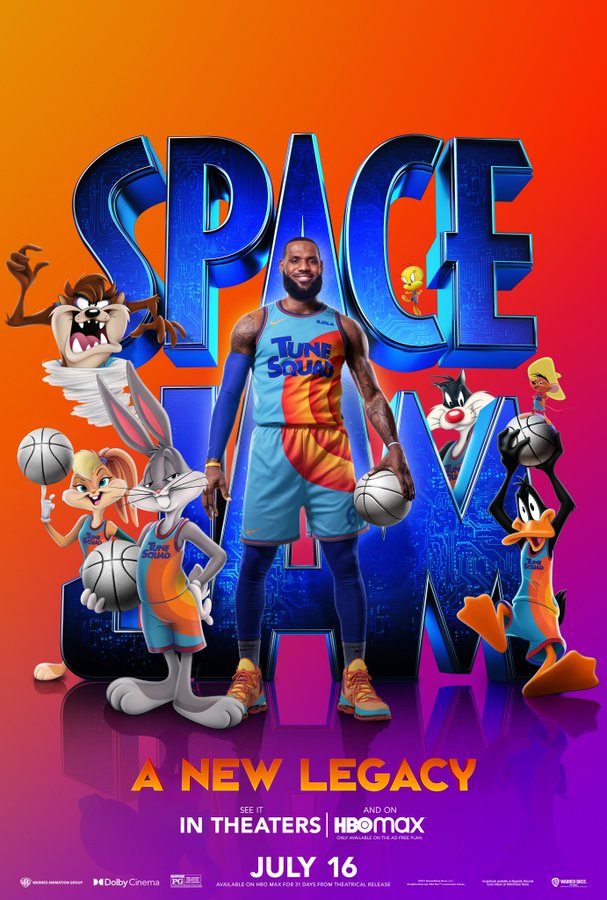 If you grew up watching Space Jam, then there's a chance you also went out to see the film's new adaptation, Space Jam: A New Legacy. But LeBron James, who took the place of Michael Jordan, isn't the only character you can dress up as. Grab a basketball and that Tune Squad jersey and look to Daffy Duck, Bugs Bunny and Lola Bunny for Looney Tunes inspiration.
Among Us Characters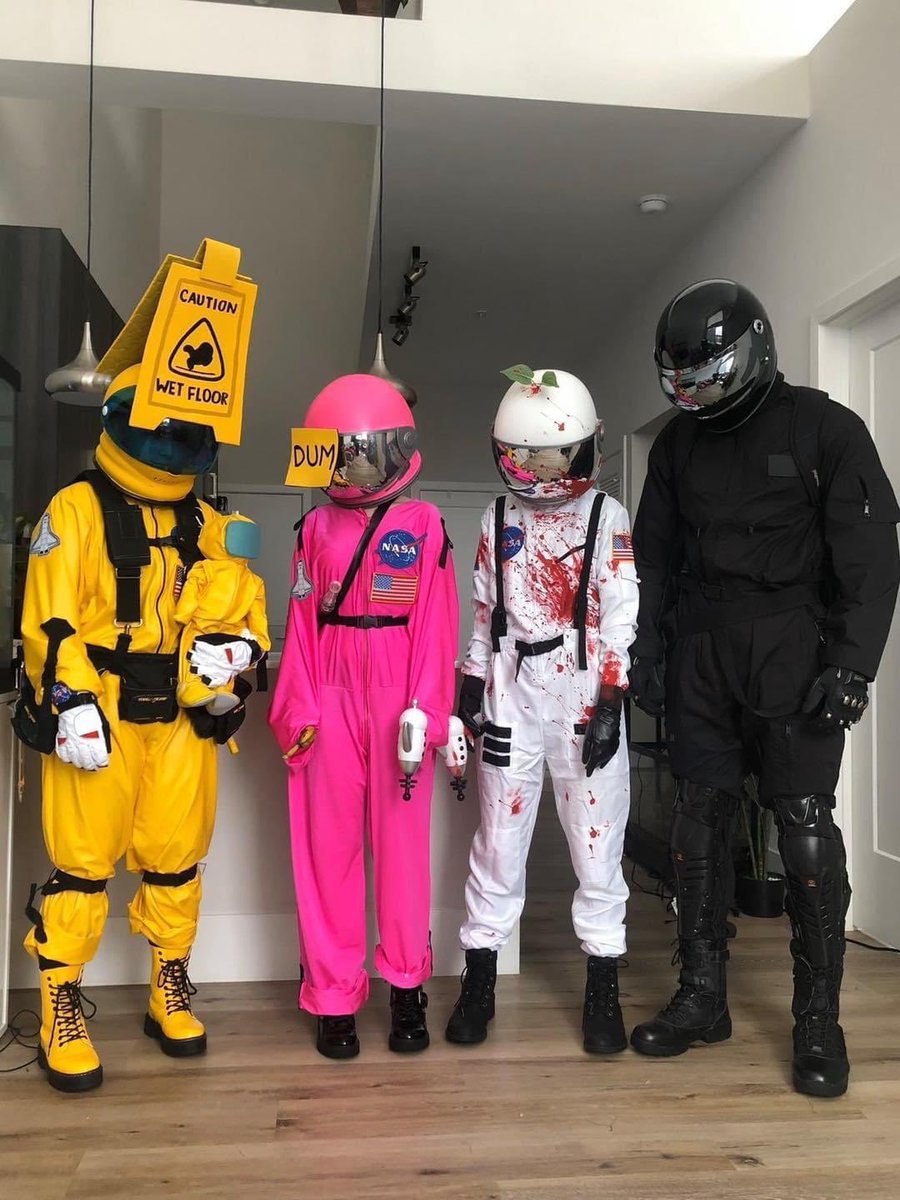 All you gamers, this one's for you. Among Us recently became extremely popular among the online gaming communities, which makes it yet another creative costume option for groups. Even better, the costumes are so hard to miss, any true gaming fan would be able to recognize you and your friends from a mile away!
Black Widow
Looking for another fierce female figure to model this Hallow's Eve? If so, Black Widow, otherwise known as Natasha Romanoff, should be on your list of ideas. Not only did Black Widow finally get the film recognition she deserved, but her outfit is beyond perfect for a Halloween night!
Beth Harmon from The Queen's Gambit
Before Beth Harmon, it's likely few of us were as obsessed with chess as we were after watching Netflix's hit show, The Queen's Gambit. What wasn't to love about her non-stop determination to beat out the best chess players in the world? To best dress like Beth, make sure to wear a dark-red-haired wig and a vintage sweater. For added character, carry around a chess book with you.
Harry Styles
Although Harry Styles' Fine Line album came out in 2019, it remained extremely popular the years after its release, especially with the May 2020 release of the "Watermelon Sugar" music video. So, if you're into the music scene, try out a high-waisted white parachute pant and a pink button down, and most people will be able to recognize you as the former One Direction singer just fine.
Ratched Nurse
Sarah Paulson spoiled us this past year with her role in Netflix's Ratched as Nurse Ratched. The show, which became highly popular in the fall of 2020, centered around Nurse Ratched's time working at a mental hospital in the 1940s. The catch? She was more of a monster than a health professional, which is why she'd make a great spooky costume.
Baby Yoda from The Mandalorian
For all the Star Wars fans out there, the release of The Mandalorian, a live-action TV series, was huge. And as far as dressing up is concerned, Baby Yoda might just be the perfect Halloween costume for you. Better yet, if you have a baby or a small child in your family, this green gremlin would make the perfect pop culture outfit for trick or treating.