When we think of the Wild West we usually think of duels, saloons, and player pianos. We also think of black and white photographs that time has tinted with antique browns and yellows. 

As a result, we tend to think of the people who lived back then as being–well–black and white. We don't think of them as real people. More like characters in a storybook. 

You know who couldn't have survived the Wild West? One dimensional storybook characters. No way. The Old West was rife with cowboys, outlaws, and natives who were fighting for land, food, and water everyday. People like Jesse James and Calamity Jane were tough pioneers that worked the land and the people around them in order to survive. 

Have you ever wondered if Butch Cassady or Annie Oakley could survive in today's world? Could you survive in theirs?
Jesse James
Born in Missouri, Jesse James became one of the most well-known bandits across the Midwest region in the late 1800s. Jesse James' persona was extremely controversial in the press, particularly due to his pro-Confederate views and criminal lifestyle. Some even dubbed him "Robin Hood" for his supposed defense of small businesses and poor people, although these actions were never fully confirmed. Jesse James' name carries on in popular culture today, particularly in various history museums across Missouri, video games, movies and comic books.
Pearl Hart
Pearl Hart worked several jobs, including as a cook, before she became a prominent figure of the Wild West. Unfortunately, she gained widespread recognition for robbing a stagecoach, which was highly atypical for females at the time. Sometimes referred to as the "bandit queen," Hart is still the only female to ever rob a stagecoach in Arizona.
Butch Cassidy
Butch Cassidy had a long history of breaking the law during his time on Earth. Best known for leading the "Wild Bunch," a group for outlaws, Butch Cassidy grew to fame after robbing banks and trains and subsequently fleeing the United States to hide in South America. He also held multiple aliases, including Mike Cassidy, George Cassidy and his born name, Robert LeRoy Parker, all names he hoped would conceal his identity.
Today, the name "Butch Cassidy" remains extremely popular in all media, especially with films like Butch Cassidy and the Sundance Kid, where Paul Newman played Butch.
Annie Oakley
Annie Oakley was one of the most influential American markswomen in history, and she is remembered for strongly advocating for women to learn self defense, as well as asking President McKinley to include women in war service. She performed in Buffalo Bill's Wild West and rose to fame after defeating marksman Frank Butler, who later became her husband.
Annie Oakley was a true force of nature, and she was one of the wealthiest female sharpshooters of her time, thanks to her success in Buffalo Bill's show. PBS reported that she and her husband donated significant amounts of their money to orphanages, while also helping out their families. In pop culture, several actresses, including Jamie Lee Curtis and Reba McEntire, have carried on her legacy through film portrayals. And in the language world, if you've got a free ticket to the theater, you might as well call it an Annie Oakley.
Davy Crockett
Aside from working as a Tennessee U.S. House of Representative from 1827 to 1831, Davy Crockett also served in the Texas Revolution and later became known as one of the greatest frontiersman of his time. He spoke openly about opposing Andrew Jackson's Indian Removal Act.
Often dubbed a folk hero, he was also known to tell stories and come up with popular sayings, including "Always be sure you are right, then go ahead." His name has been used for naming schools, counties and monuments across Tennessee and Texas. He has also gained wide recognition in the film industry, specifically in the multiple The Alamo movies.
Mary Fields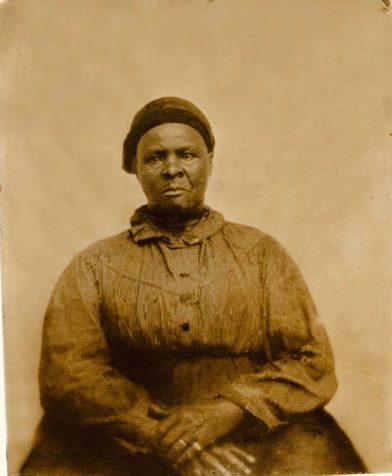 Nicknamed "Stagecoach Mary," Mary Fields was the first ever Black female star route mail carrier in the U.S. Namely, she carried mail with a stagecoach. She was born into slavery, but later she fled her homeland in Tennessee to work in Montana as a mail carrier. Her communities respected her widely for her extremely reliable work ethic and and care for other people.
Billy the Kid
Henry McCarty, who later became known as Billy the Kid, was an Old West outlaw who only made it to age 21. He spent much of his youth stealing no matter where he went, including at the boarding house he went to after his mother died. But besides breaking the law, Billy the Kid was also a cowboy who helped wealthy people maintain their land.
Geronimo
Geronimo was a medicine man who defended his Apache tribe against the U.S. military, which often attempted to move the tribe out of the land. He was often referred to as a medicine man, specifically because people believed he could cure illnesses and increase the chance of rain. Toward the end of his life, Geronimo was a prisoner of war and was stuck in Floridian army camps. Geronimo had a massive cultural impact since his death in 1909, and he has been portrayed in films and TV shows and even been referenced in popular songs.
Buffalo Bill
Buffalo Bill, also known as William Cody and Buffalo Bill Cody, was perhaps one of the most famous performers and hunters of his time. He also served in the American Civil War from 1863 to 1865, only later to receive the Medal of Honor in 1872. It was during his service in the war that he attained his nickname, due to being the one responsible for providing buffalo meat to railroad workers.
Buffalo Bill was also responsible for creating his very own show, Buffalo Bill's Wild West, which drew multiple other famous Old West figures, including Annie Oakley. Today, his name is known widely, and he has been on U.S. stamps, had exhibits in the National Museum of American History and even had an NFL team, the Buffalo Bills, named after him.
Calamity Jane
Calamity Jane was one tough woman and pioneer of the Old West. Known for often disguising herself as a man, she frequently traveled around to fight the Indians with her male cohorts. Aside from her major adventures, Calamity Jane also worked as a nurse, a cook and a dishwasher to make ends meet. She's recognized in current pop culture for being a woman who shook the norms of being female.
Seth Bullock
Seth Bullock was best known for his favorable relationship with American presidents. He was appointed deputy sheriff by Theodore Roosevelt and William Howard Taft. This helped him to later become a cowboy captain in Grigsby's Cowboy Regiment. Bullock also worked as a U.S. Marshal and created his own hotel, the Bullock Hotel. Bullock's name is frequently brought up in pop culture today, including in the HBO Deadwood series.
Belle Starr
Belle Starr's death remains one of the most popularized unsolved murders of all time, and it received wide recognition in both the press and her community. Before her death, she allegedly stole a horse, which is ironic considering she was always known to ride a horse. Starr is yet another Wild West figure who became prominent in pop culture over time. Musicians like Bob Dylan and Woody Guthrie referenced Starr in their music, and her name usually rings a bell for people who are well-versed in old crime unsolved murders.
Bat Masterson
Frontiersman Bat Masterton was fairly well-known in the journalism world in the early 1900s. He worked at the New York Morning Telegraph as a sports columnist, a job with connections that eventually gained him recognition from President Theodore Roosevelt. President Roosevelt, after befriending Masterson, appointed him to be a U.S. Marshal for the Southern District of New York. Masterson went back to journalism after Roosevelt's presidential term ended, though, mainly due to President Taft's dislike for him.
Laura Bullion
Laura Bullion spent a significant amount of time with the Wild Bunch gang, a group Butch Cassidy organized for outlaws. Bullion held several jobs, including an interior designer and a dressmaker. Throughout her life, Bullion disguised herself to try to cover up her crimes, so much so that specifics about her death are unknown. She even used one of her identities, Freda Bullion Lincoln, for over 40 years. She was eventually arrested in St. Louis, and then she moved to Memphis to continue work as a seamstress.
Lillian Smith
Lillian Smith was another woman who appeared in Buffalo Bill's Wild West Show, alongside Annie Oakley, whom she did not get along well with. She was best known for her strong trick-shooting and trick-riding abilities, and she also acted in other shows at the time, including the Miller Brothers 101 Ranch Wild West Show and Pawnee Bill's. She died at 58 years old.
Lottie Deno
Lottie Deno, born Carlotta J. Thompkins, paved the way for female poker players by playing competitively in various areas around Texas. Her nickname, Lottie Deno, came from her playing days, and it references the Spanish word for money, dinero. Lottie grew up learning tricks from her father, who bred racehorses, and her lifelong dedication to betting made her one of the most-recognized females from the Old West.
Giuseppina Morlacchi
Giuseppina Morlacchi was an Italian American ballerina who performed alongside other Old West prominent people, including Buffalo Bill and Texas Jack Omohundro, whom she married. She's best known for bringing the can-can dance to America from Italy.
Texas Jack Omohundro
As mentioned before, Texas Jack Omohundro married Italian American ballerina, Giuseppina Morlacchi after meeting her on the Scouts of the Prairie Wild West show. The cowboy was best known for serving as a scout in the American Civil War and acting in various stage performances. Today, Texas Jack is widely known across Texas and was inducted into the National Cowboy & Western Heritage Museum in 1994. He eve has his very own association, the Texas Jack Association, that was formed in 1980.
Frank M. Canton
Born Josiah Horner, Frank M. Canton was a famous fugitive and cowboy between the late 1800s and early 1900s. Aside from robbing backs, Canton also raided cattle, which only led him to more trouble with the law. Despite his criminal activities though, Canton actually worked in law enforcement roles, including as a deputy U.S. Marshal alongside multiple lawmakers.
Bald Knobbers
The Bald Knobbers formed their clan to try to stop various crimes across Missouri from 1855 to 1889, albeit in extremely dangerous and unlawful ways. As vigilantes, they were highly taboo, often drawing negative attention from politicians and law enforcement. Because they originated in the Ozark region of Missouri, their name is frequently referenced in the area today, including at the popular them park, Silver Dollar City, in Branson, Missouri.