Obvious to most, women face countless life barriers, simply because of their gender. But despite those confines, plenty of women have taken innovative, critical risks to achieve the "unachievable" and change the world for the better.
Whether it's becoming the first female billionaire (Oprah, we're looking at you) or making history as the first woman to climb Mount Everest, these women have truly trailblazed their way to making history.
Danica Patrick
At just 26 years old in 2008, racecar driver Danica Patrick became the first female to ever win an IndyCar competition, specifically the Indy Japan 300. She also accomplished multiple other firsts as a female auto racer, including the first woman to clinch a NASCAR Cup Series with the most starts and laps led. In 2018, Patrick retired from professional racing, after a career marked by both NASCAR and IndyCar record-breaking wins and accomplishments.
Frida Kahlo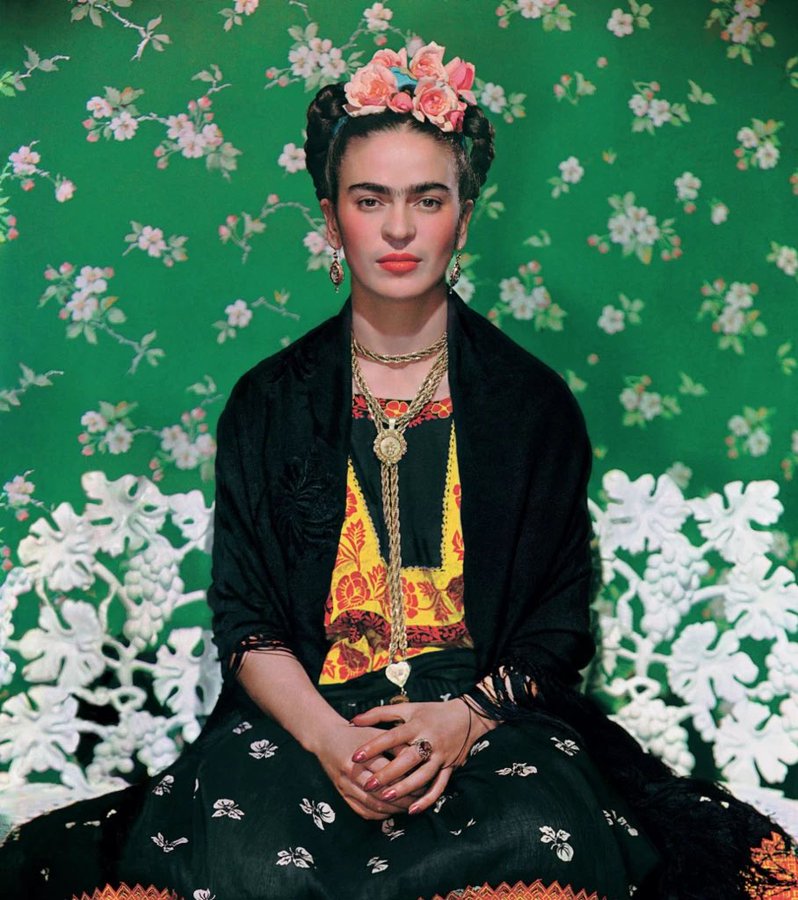 Best known for her self-portrait paintings, Frida Kahlo was one of the most influential Mexican artists of her time. Because of her talent, she was the first Mexican artist to be featured in a Louvre exhibit. Her feminist and LGBTQ+ advocacies were apparent in her artwork, and her loyalty to her Mexican heritage stayed firm throughout her career as an artist. Kahlo also frequently depicted her struggle with chronic pain in her paintings, namely by creating images of injuries or illnesses.
Jane Goodall
Jane Goodall is perhaps the most well-known, well-renowned chimpanzee scholar. As an anthropologist and primatologist, she spent decades studying chimpanzees' behavior and comparing it to human behavior. Goodall won numerous awards and recognitions for her achievements, including the Hubbard Medal and the UN Messenger of Peace. Her advocacy for animal rights and welfare goes unmatched.
Dolly Parton
Dolly Parton is and always has been a true trailblazer for female country musicians. Her fearless confidence drove her to release 25 No. 1 Billboard songs, compose over 3,000 songs, and earn an induction into the Country Music Hall of Fame. Dolly has also acted in the hit films, 9 to 5 and Steel Magnolias. She has also won 11 Grammys, including one for Lifetime Achievement. Aside from music and acting, Dolly has supported numerous causes, serving as a philanthropist for children's literacy, the American Red Cross, and the medical field, to name a few.
Lucille Ball
Known for her humor and time on the hit sitcom I Love Lucy, Lucille Ball became the first female to lead a TV production company and TV studio, Desilu Productions. She was a true force on the TV screen, particularly for the laughter and smiles she inspired across audiences.
Toni Morrison
Toni Morrison's writing as a professional novelist and editor paved the way for future Black female writers. In the 1960s, Morrison became the first Black female fiction editor at Random House. Then in 1993, Morrison would become the first Black female to earn the Nobel Prize in Literature. Morrison's most famed works include Beloved, Song of Solomon, and The Bluest Eye.
Betty White
Comedian Betty White had a lot of firsts as a female actress, which included being the first woman to receive a Daytime Emmy Award, the first woman to have a major role in a sitcom, and the first woman to ever produce a sitcom. Her comedy career paved the way for other female comedians, who drew from her humorous role in The Golden Girls and countless appearances on comedy shows, like The Carol Burnett Show, The Mary Tyler Moore Show, and SNL.
Junko Tabei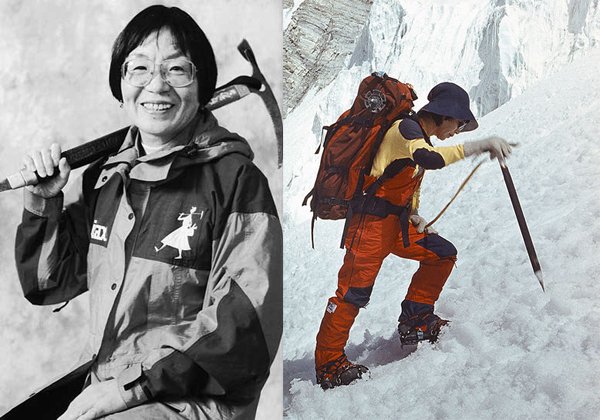 After being told that women should raise children instead of working, or in her case, climbing mountains, Junko Tabei decided to buck tradition and follow her dreams anyway. The Japanese mountaineer is best known for being the first woman to climb Mount Everest, and the first woman to ascend the Seven Summits, the highest mountain on each continent.
Bobbi Gibb
Bobbi Gibb is best known for being the first woman to ever complete the Boston Marathon. Her participation in the race was highly controversial, though, solely because of her gender, but she paved the way for female inclusion in traditionally male-only sports.
Before Gibb, women were not allowed to participate in the Boston Marathon. She was even told by the Boston Marathon race director that women were incapable of running marathons. But on the day of the race in 1966, Gibb disguised herself as a man and participated in the race despite the gender-restricting rules.
Gloria Steinem
Gloria Steinem grew to fame in the 1960s and 1970s for her journalistic and feminist endeavors. She became the first woman to speak at the National Press Club in 1972, marking a significant turning point and advocacy for representing female perspectives in journalism. During her career, Steinem co-founded Ms. magazine, initiated the start of "Take Our Daughters to Work Day" and worked extensively with feminist groups to promote gender equality.
Oprah Winfrey
Everyone knows Oprah, but not everyone realizes just how many barriers she broke as a Black woman in the media industry. At 19 years old, Oprah became the first Black female to anchor a nightly news show. After decades of hosting her own show, The Oprah Winfrey Show and leading her own TV network, the Oprah Winfrey Network (OWN), her own magazine, O, and book club, Oprah also eventually became the first Black female billionaire.
Aretha Franklin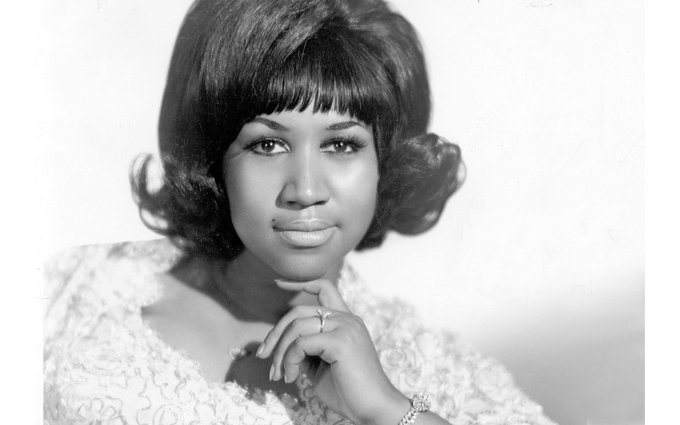 Aretha Franklin was known for her timeless voice and countless soul songs, including "Respect," "(You Make Me Feel Like) A Natural Woman" and "Chain of Fools." She became the first woman to be inducted into the Rock and Roll Hall of Fame in 1987 for her extremely successful career, which spanned nearly 60 years. Her talent earned her 18 Grammys, a Lifetime Achievement Award and a legacy for female soul artists that would last forever.
Margaret Thatcher
Margaret Thatcher became the first female British prime minister and served from 1979 to 1990. Her political influence during her service, which was the longest British prime minister term served during the 20th century, was so impactful that politicians dubbed her policy style "Thatcherism." Known as the "Iron Lady," Thatcher was recognized for her fiercely conservative politics.
Malala Yousafzai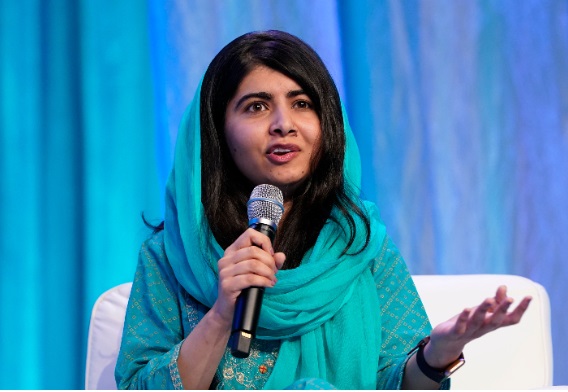 At just 17 years old in 2014, Malala Yousafzai became the youngest person to become a Nobel Prize laureate. Her advocacy for female rights, including female education in Pakistan, paved the way to her global recognition as an activist. She has spoken before the United Nations, visited the White House during the Obama presidency and met with Queen Elizabeth II at Buckingham Palace. Her influence on children's education has positively impacted kids across the world.
Sally Ride
At 32 years old, Sally Ride became the first American woman to visit outer space. In 1983, she took the trip to space on the Challenger shuttle. But, she faced several accounts of sexism before her trip, including a mention from NASA that told her women were not allowed on space flights because of "physical characteristics" and "the degree of scientific and "the degree of scientific and flight training." It didn't stop her though. She joined NASA before her 1983 trip and was one of the first, if not the first, person who went to space and also identified as LGBT.
Ruth Bader Ginsburg
In 1993, Ruth Bader Ginsberg became the second woman to serve on the U.S. Supreme Court and the first Jewish woman to serve on the Court. Her schooling at Columbia Law School also proved to be impressive, projecting her to become the first woman to be a part of two major law reviews: the Harvard Law Review and the Columbia Law Review. Her continuous fight against sexism marked her one of the most influential female U.S. Supreme Court justices ever.
Rita Moreno
In 1962, Rita Moreno became the first Hispanic actress to win an Oscar for playing Anita in West Side Story. She has also notably won an Emmy, a Tony and a Grammy throughout her decades-long acting, dancing and singing career. She has also appeared in other films, including Singin' in the Rain, The King and I and Where on Earth is Carmen Sandiego?
Kathryn Bigelow
In 2010, film director Kathryn Bigelow became the first female to ever win an Academy Award for Best Director. She won the award for directing the film The Hurt Locker. Bigelow has also directed many other popular films, including Blue Steel, Zero Dark Thirty and Detroit.
Wangari Maathai
2004 was a big year for Wangari Maathai, who became the first Black African female to earn the Nobel Peace Prize. Maathai spent her life advocating for environmental conservation, which ultimately led her to found the Green Belt Movement, a movement that prioritized women's rights, the environment and planting trees.

[related_posts]