Ever wonder if your favorite celebrity holds a part-time job or works a side hustle? You've come to the right place to learn about some of the career shifts your favorite Hollywood stars have taken. Whether they quit acting altogether, or took a hiatus from their on-screen work to start their own company, our list is surely to surprise you!
Kevin Jonas
Though Kevin Jonas still frequently records with his brothers Nick and Joe, he has also ventured into other careers. He founded a real estate construction company, JonasWerner, in 2013 and co-founded The Blu Market, a media and communications company for influencers.
Lauren Conrad
Lauren Conrad's celebrity status began in 2004, when she first appeared on Laguna Beach. Shortly after Laguna Beach ended, she took a casting position on The Hills until 2010. Today, she avoids TV jobs and instead has built a fashion brand, LC Lauren Conrad, that has expanded into major stores, such as Kohl's. She has also penned books, including L.A. Candy, and created a podcast, Asking for a Friend.
Lo Bosworth
Like Lauren Conrad, Lo Bosworth was also on Laguna Beach and The Hills. Today, she operates her women's health business, Love Wellness, where she sells health supplements for women and collaborates with medical professionals to provide women with the information they need to live their life well.
Cameron Diaz
Cameron Diaz recently retired in 2014 from her long acting career. She starred in countless popular films like The Mask and My Best Friend's Wedding. Since retiring from acting, Diaz has published two health books and started an organic wine company, Avaline.
Mara Wilson
Most people remember Mara Wilson from Matilda and Mrs. Doubtfire. Wilson's acting career did not last long though. She stopped acting in 2000 when she was still a teenager. Wilson is a full-time writer for Cracked, an online magazine. She has also written a book about her life on screen.
Lisa Jakub
Lisa Jakub starred in Mrs. Doubtfire alongside Mara Wilson, Robin Williams, and Sally Field. Today, she spends her time writing and teaching yoga classes and has not appeared on screen since 2000.
Jim Carrey
Aside from Jim Carrey's comedy roles in films (who could ever forget Ace Ventura: Pet Detective?), he spends a good amount of time painting. You can find his often politically influenced cartoon paintings online, frequently appearing on his Instagram grid.
Freddie Prinze Jr.
Most of Freddie Prinze Jr.'s move roles occurred in the 90s and early 2000s, with roles in I Know What You Did Last Summer, She's All That, and the Scooby-Doo movies. Now, Prinze produces and directs various WWE programs and operations.
Jessica Alba
Most people know Jessica Alba as an actress, but she is also a businesswoman. In 2012, she launched The Honest Company, a business focused on producing natural and non-toxic household and beauty products. The company is valued at just under an estimated $1 billion.
Jessica Simpson
Singer, songwriter, and actress, Jessica Simpson has worked hard to create her own fashion empire. As a full-time businesswoman, Simpson's clothing line, The Jessica Simpson Collection, has reached a $1 billion revenue and continues to grow. In 2020, Simpson published her New York Times bestselling memoir, Open Book.
Dave Coulier
Dave Coulier played popular TV character, Joey Gladstone, in Full House and the reboot, Fuller House. He has not spent much time on-screen outside of that role. He currently works as a private pilot, flying a B35 Bonanza. He also tours as a comedian.
Michael Shoeffling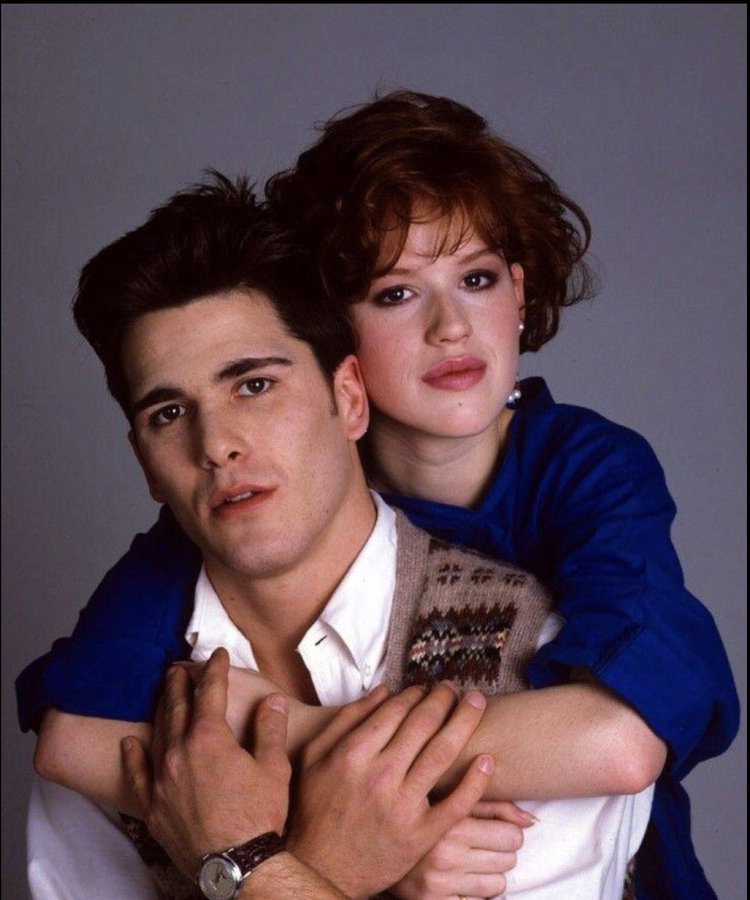 Remember John Hughes' famous movie, Sixteen Candles? Michael Schoeffling played the lead heartthrob, Jake Ryan. Schoeffling took on a few other acting roles, but eventually he became a carpenter, creating furniture.
Frankie Muniz
Everyone who grew up in the early 2000s remembers Frankie Muniz in Malcolm in the Middle, Agent Cody Banks, and Disney's hit, Big Fat Liar, where he acted alongside Amanda Bynes. Muniz quit acting to race cars and work on his music as a drummer. He also bought out an olive oil and vinegar company with his wife in 2018 to operate the business.
Amanda Bynes
Amanda Bynes had quite the acting career in her teenage years and early twenties, ranging in roles in The Amanda Show, She's the Man, What a Girl Wants, and Easy A. Her acting career halted in 2010. Some reports hint at Bynes starting a fashion line in the near future.
Chris Owen
Most famous for appearing in the American Pie movies, Chris Owen has also worked a handful of "regular" jobs, including a waiter at a Santa Monica sushi restaurant. Owen is also a photographer.
Ryan Reynolds
Deadpool, Green Lantern, and Definitely Maybe are some of Ryan Reynolds' most popular films, but the actor has also tried his hand at other business ventures. Specifically, Reynolds' admiration for aviation gin led him to pursue a creative role in Aviation American Gin, where he also helps with business decisions. His oversight started in 2018 and continues to this day.

Reynolds isn't the only celebrity with an interest in the business of alcohol, though…
Drake
Alongside Brent Hocking, an alcoholic beverage entrepreneur, Drake created Virginia Black Whiskey in 2016. The company's products have won three awards from Wine Enthusiast since their release.

But what about celebrities and wine? Well…
Gabrielle Union
Movies like Bring It On and 10 Things I Hate About You rose Gabrielle Union to fame, but her career didn't stop on the screen. She released her very own wine in 2014 called "Vanilla Puddin'" and previously launched a clothing line for plus-sized women in 2010 called Love & Blessings.
Rick Moranis
After starring in movies like Ghostbusters and Honey, I Shrunk the Kids, Rick Moranis took a break from the screen. He is now a single father and plans to appear in an upcoming film project, Shrunk.
Kay Panabaker
Kay Panabaker is best known for her roles on multiple Disney Channel productions, including Phil of the Future, The Suite Life of Zack & Cody, and Read It and Weep. Now, Panabaker looks after animals at Disney's Animal Kingdom, after studying zoology at UCLA.
Drake Bell
Drake Bell has worked in all kinds of entertainment jobs, including Nickelodeon's Drake and Josh, perhaps his most famous TV role. Bell is also a musician and has appeared in web series, video games, and movies. Now, he spends most of his time recording music.
Dylan Sprouse
Dylan Sprouse, the twin brother of Cole Sprouse, grew up on TV sets, particularly on The Suite Life of Zack & Cody. Now, Sprouse operates the winery, All-Wise Meadery and creates comic books, including Sun Eater.
Macaulay Culkin
Best known for his role as Kevin McCallister in Home Alone, Macaulay Culkin now hosts the podcast, Bunny Ears. He plans to return to the screen in American Horror Story's tenth season.
Geoffrey Owens
Geoffrey Owens is best known for his role as Elvin Tibideaux on The Cosby Show. He has guest starred on countless other TV shows, like That's So Raven and Lucifer, but he has also held other jobs off-screen, specifically as an acting teacher at Columbia University, Yale.
Vanilla Ice
Most people know Vanilla Ice as a rapper, but he has also worked as a real estate flipper on the DIY Network. Ever since, he has continued to appear in various TV shows and perform at musical events.
Phoebe Cates
Phoebe Cates' most popular movie roles occurred in the 1980s, particularly those in Fast Times at Ridgemont High and Gremlins. She stopped acting in 1994 to take care of her kids, but she made a few film appearances over the subsequent years. She currently runs Blue Tree, a boutique in New York.
Gene Hackman
After retiring from acting in 2004, Hollywood star, Gene Hackman began writing full time. He has published five works to-date, after having a long career appearing in fan favorites like The Birdcage, The Firm, and Runaway Jury.