Having thoracic outlet syndrome (TOS), a medical condition characterized by the compression of nerves and blood vessels, can hinder a person's productivity and ability to hold active professions and lifestyles. It's estimated TOS occurs in about every 3 to 80 people out of a thousand.
But what factors contribute to such a risk? Let's find out!
Repetitive Activity
Engaging in sports like volleyball, baseball, swimming, and golfing, could put you at risk of developing TOS because they all involve repetitive arm and shoulder movement. Work environments that entail carrying heavy loads are also considered dangerous when it comes to developing TOS.
Trauma
Various traumas, such as falls, sports accidents, and car accidents that involve whiplash, can cause internal changes that can lead to the compression of the nerves in the thoracic outlet.
High-impact exercises aren't always a good idea when it comes to TOS…
Weightlifting
Excessive and strenuous weightlifting can put a person at high risk of developing thoracic outlet syndrome because it involves a lot of overhead motion and increases muscle mass. This can lead to the compression of thoracic outlet nerves.
Speaking of weight, it's also never a bad idea to drop a few pounds, especially when it comes to preventing TOS…
Age & Sex
Young adults between 20 and 40 years old are more prone to having thoracic outlet syndrome. Women are also typically more susceptible to developing certain types of TOS.
And, the following factor can impact your risk, too…
Severe injuries can also impact TOS…
Obesity
Obesity can put a tremendous amount of stress and pressure on a person's joints and collarbone muscles. And, it can impact the likelihood someone suffers from TOS. For this reason, it's critical to maintain a healthy weight.
The following TOS risk factor might be confused with other health problems…
Enlarged Lymph Nodes
Enlarged large lymph nodes in the underarm or upper chest area can increase the risk of getting TOS. Specifically, these can impact the nerves and blood vessels that go through the thoracic outlet.
Bringing life into the world has its fair share of inconveniences, too…
Pregnancy
Like obesity, pregnancy can put a lot of pressure on the joints. Pregnancy also puts pressure on the deep veins in the legs, which can cause deep-vein thrombosis. Both of these effects often end in women developing TOS.
The following can also severely impact the development of thoracic outlet syndrome…
Poor Posture
Having poor posture, such as rounded shoulders and a head positioned forward, can irritate the muscles and cause pressure on the nerves in the thoracic outlet area.
Sometimes, the genes you're born with can negatively impact your risk, too…
Genetic Defects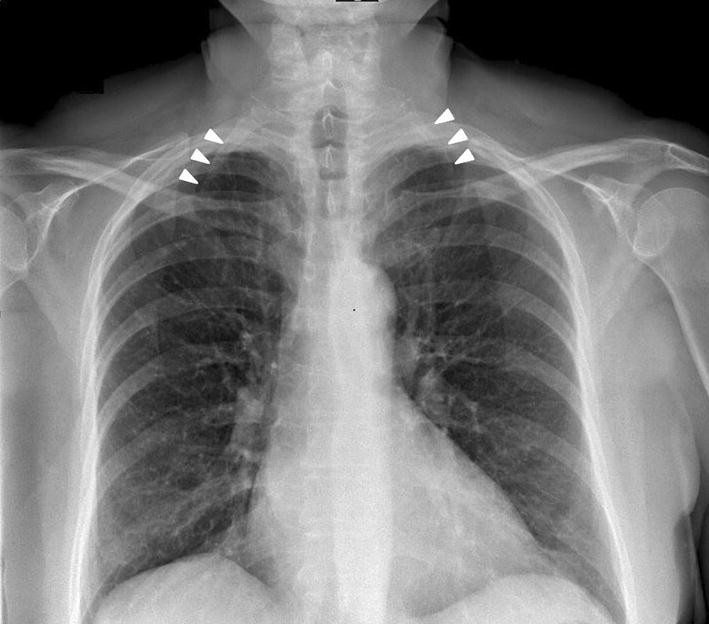 People born with congenital birth defects such as cervical rib and tight fibrous bands are more prone to developing TOS than people who were not born with them. These two factors are attributed to causing nerve compressions in the thoracic outlet.
Risk factors aren't always physical, though…
Mental Health Problems
Mental health problems like depression, anxiety, and stress can negatively impact a person's muscle tone and posture, which as mentioned above, may increase the risk for TOS.

[related_posts]